Forged rivetless chain application
Forged rivetless chain is widely used in mechanical production line, automated conveyor line. The coating, metallurgy and other bad environment, also has the good environment such as light industry, food。Our forged rivetless chain can provide regular type,X type,S type. Specifications have inch 228, 348, 458, 678, 458, metric 80, 100, 160, etc. At the same time ,we provide all kinds of pusher dog, chain attachments and caterpillar drive chain.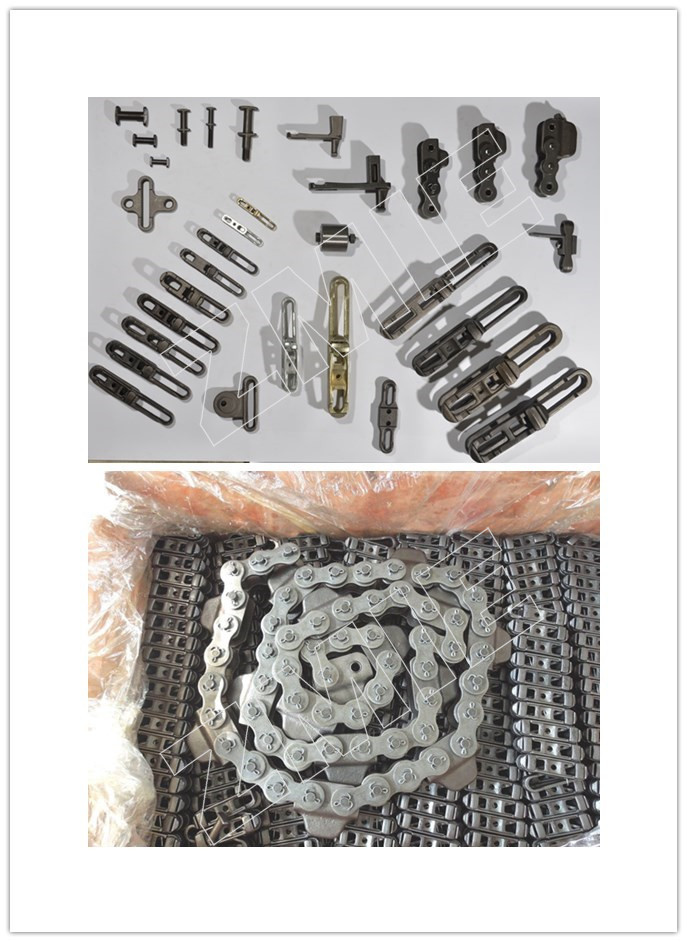 Need a of this high quality products so what are you waiting?
Please send your message to us

Subscribe to:
sign up for the latest catalogue, new design and promotion
Address:

B308 TECHNOLOGY BUILDING, EAST SOFTWARE PARK, NO.90 WENSAN ROAD, 310012 HANGZHOU, CHINA