Why to use full ball complement type wheels for overhead trolley?
Full ball complement type wheels have a 41% greater load carrying capacity than the Retainer style. This is reflected in longer bearing life. Because the full complement
trolley wheel contains no retainer or retaining ring in its assembly, it has become the preferred trolley wheel for use in applications where mechanical components are regularly subjected to dirt, grit, moisture, etc.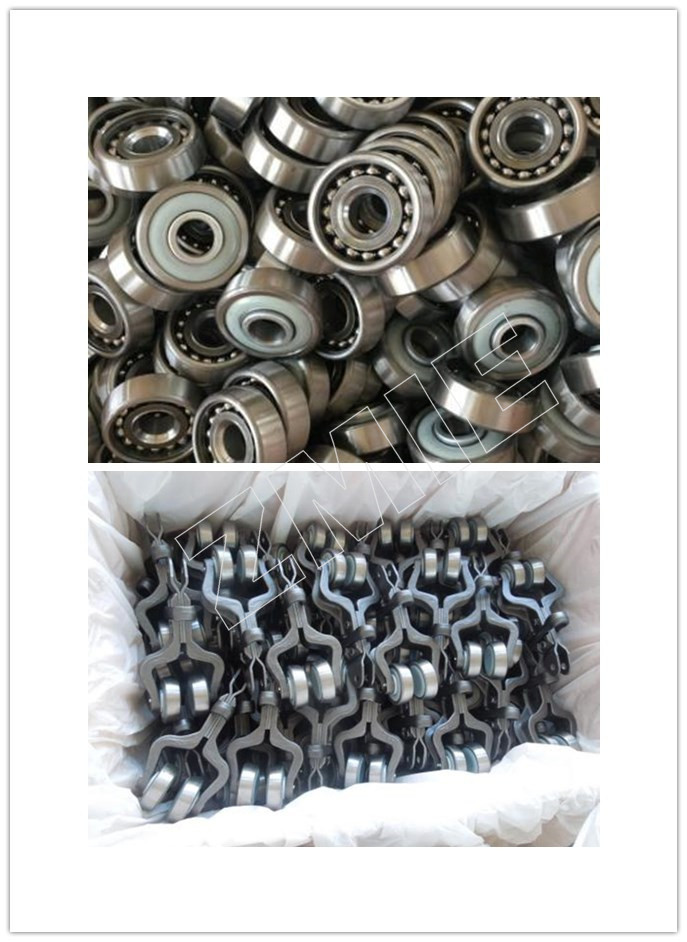 Need a of this high quality products so what are you waiting?
Please send your message to us

Subscribe to:
sign up for the latest catalogue, new design and promotion
Tel:

86-571-88368070
86-13486197681
WhatsApp:
Skype:
Address:

B308 TECHNOLOGY BUILDING, EAST SOFTWARE PARK, NO.90 WENSAN ROAD, 310012 HANGZHOU, CHINA