What's is the advantage of ZMIE drop forged chain?
What's is the advantage of ZMIE drop forged chain?
ZMIE drop forged chain advantages:
1. Durability: Drop forged chain is made from high-quality materials and is designed to withstand heavy loads and harsh conditions. This makes it an ideal choice for use in industries such as mining, construction, and heavy machinery.
2. Strength: The forging process used to create drop forged chain results in a stronger, more durable chain that can handle higher loads than other types of chains.
3. Wear Resistance: Drop forged chain is highly resistant to wear and tear, making it a cost-effective option for applications that require long-lasting chains.
4. Flexibility: Drop forged chain can be customized to fit specific applications, allowing for greater flexibility in design and use.
5. Reduced downtime: Because of its durability and strength, drop forged chain requires less frequent maintenance and replacement, resulting in reduced downtime and lower operating costs.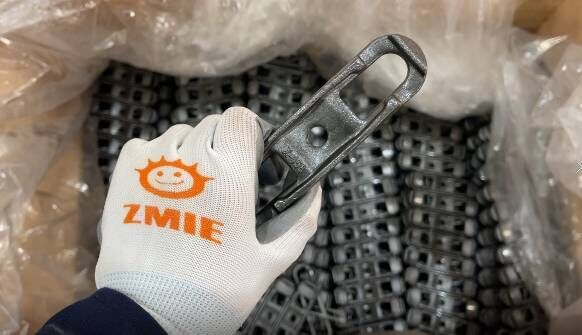 Need a of this high quality products so what are you waiting?
Please send your message to us

Subscribe to:
sign up for the latest catalogue, new design and promotion
Tel:

86-571-88368070

86-13486197681
WhatsApp:
Skype:
Address:

B308 TECHNOLOGY BUILDING, EAST SOFTWARE PARK, NO.90 WENSAN ROAD, 310012 HANGZHOU, CHINA