"The Beginning of Summer" comes on May 5 or May 6 every year. When the sun reaches the celestial longitude of 45 degrees, it's the beginning of the summer season.
Since the temperature rises continuously, people should take food which are easier to digest and are with more vitamins. It's better to avoid oily and spicy food. Another principle is to eat something good for the heart, for example, milk, bean products and chicken. More vegetables and fruits can help increase the cellulose, Vitamin B and Vitamin C and thus prevent arteriosclerotic diseases.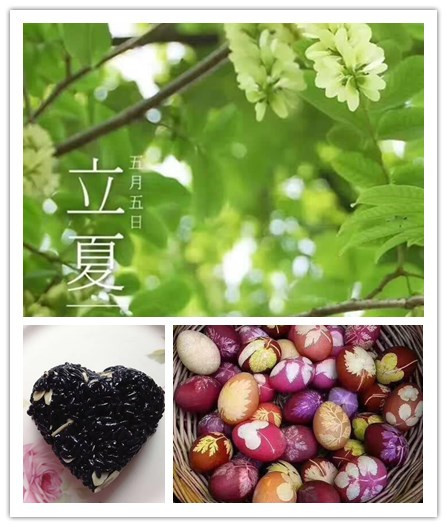 Need a of this high quality products so what are you waiting?
Please send your message to us

Subscribe to:
sign up for the latest catalogue, new design and promotion
Address:

B308 TECHNOLOGY BUILDING, EAST SOFTWARE PARK, NO.90 WENSAN ROAD, 310012 HANGZHOU, CHINA